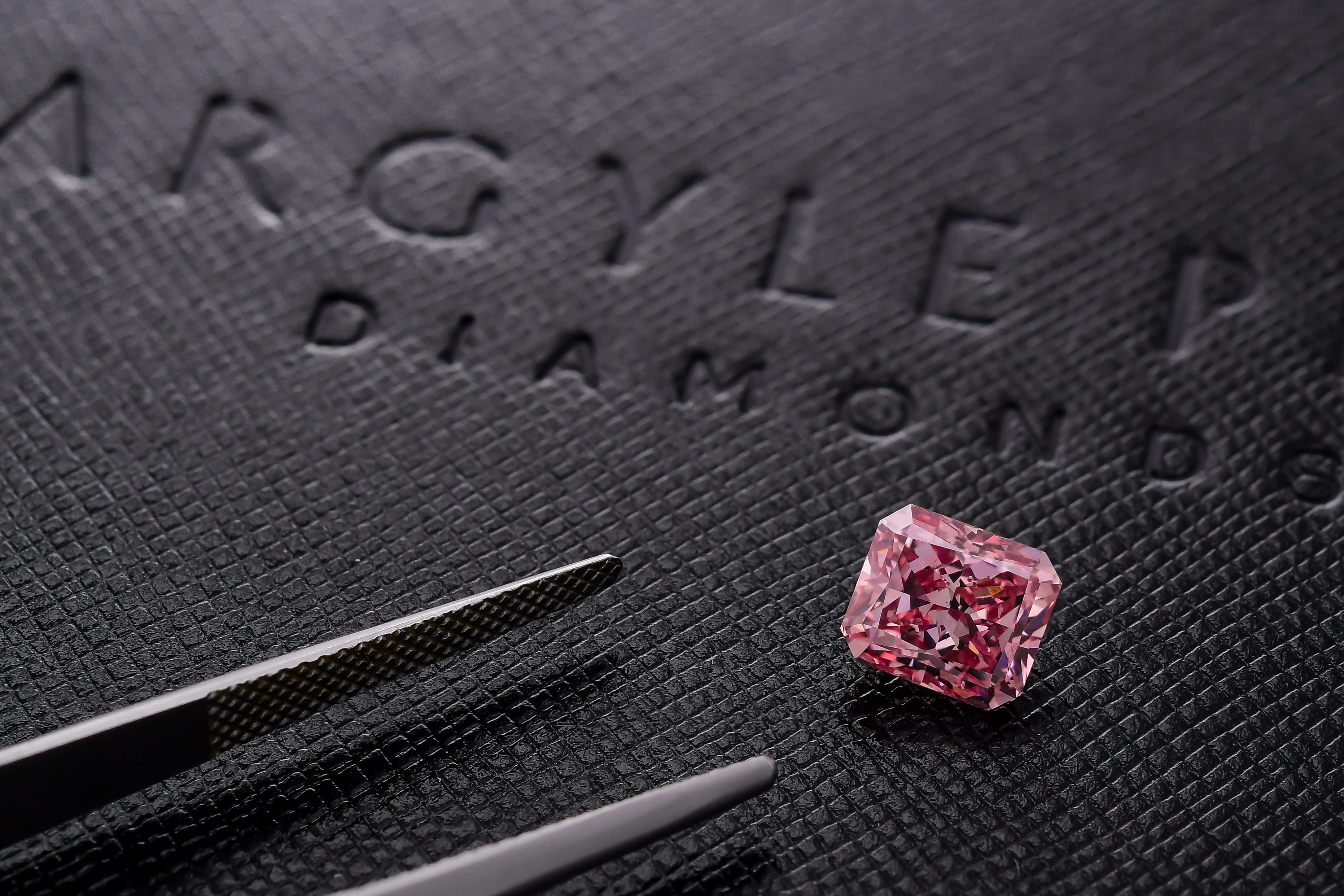 Pink diamonds are rare in the world market. More than ninety per cent of pink diamonds come from the world-famous Argyle diamond mine in Australia. Now, since the mine is on its way to permanent closure in the year 2020, people from all over the globe can't help but wonder what makes Argyle pink diamonds so valuable and interesting. To begin with, less than one per cent of Argyle total output is pink diamonds.
This makes the pink diamonds very rare when one compares its numbers with other coloured diamonds. If you are making a rough estimate, if the Argyle mine is churning out 1 million carats of diamonds in their natural form then only one carat of the lot will be a pink diamond!
This is just the beginning! Let us take a closer look into some more interesting facts about Argyle pink diamonds in the following sections:
They undergo different natural processes that give them their form
Normally, diamonds are found in kimberlite pipe of a volcano that was once active or is still brewing magma in its belly. Pink diamonds that are found in Australia's Argyle mine are found in a different location altogether! They are found in a volcanic lamproite pipe.
Furthermore, as per scientists, pink diamonds face a different set of natural conditions like temperature, pressure, etc. when compared to their colour-absent counterparts. In the end, it is safe to say that pink diamonds are unique since their birth.
What gives them their signature pink hue is a matter of mystery!
Scientists are still wondering how the pink diamonds coming out of Australia's Argyle mine get their pink hue. Researchers have been successful in figuring out how other naturally coloured diamonds get their respective colours but when it comes to finding out how Argyle pink diamonds got theirs, they face a dead end!
However, there are many theories in the scientific communities about how Argyle pinks get their natural pink hue. One of the most popular ones is plastic deformation. In simple terms when a diamond is forced to rise upwards from the depths of the Earth, the overall structure of the diamond on a molecular level gets altered.
The results are pink diamonds that reflect incoming light in a different way compared to white diamonds that gives them their signature pink hue.
They are high in terms of market value
Diamonds are valuable, we all know that but did you know the price of pink diamonds is more than twenty times the cost of their colour-absent counterparts!?
As per data put forth by diamond experts working in the Argyle mine, the cost of a single carat of the pink diamond can easily fetch an investor with more than one hundred thousand dollars and when put in an auction, the price can go up to a million bucks! But there is a catch.
The price of a diamond, irrespective of its colour depends on the clarity, shape and cut. 
Furthermore, in the case of pink diamonds, the intensity of the pink hue can bring the price up or down. On top of that, a pink diamond that gives off a secondary hue when viewed from a different angle can also fetch otherworldly prices at private auctions.
Their naturally stunning beauty and rarity are the primary reasons why investors from all over the world drool when they hear about natural pink diamonds. If you take the information shared in this post into account, these precious stones an interesting study, to say the least!